Commercial/Industrial Services

Commonwealth Surveying provides commercial surveying services to the Commonwealth. Located in Burlington, Ky we specialize in three areas of surveying services: commercial, industrial, and residential surveying needs.

Commercial & Industrial Services:
ALTA /ACSM Surveys
Boundary Surveys
Commercial/Industrial Lot design & layout
Construction Layout & Staking
Control for Aerial Mapping
Conveyance Plats (land splits)
Data Collection
Deed Research
Earth Quantity Tracking
Easement Preparation
Right-of-way
Subdivision Surveys

____________________________________________
Why should you choose Commonwealth Surveying over another surveying company?

This is why...
Easy Links
to Our Services

Commercial/Industrial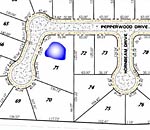 Land Development

Homeowners, Home Builders,
& New Home Buyers